14 Sep

Why Learn To Let Things Go As A Best Practice?

It always helps to boil down what's essential in order to communicate a clear message. While boiling things down may not strike you as one of life's essential functions, it involves an activity which happens to be a core metabolic function: letting things go, or in biological terms: elimination.  Whether you think of this process as a pleasure or a pain, in order to be effective, eliminating what we don't want is a process we're all much better off engaging in willingly and quickly.

So why is it that people predictably resist the act of letting something go? Perhaps it's because thinking about elimination is subconsciously and culturally avoided in our society. We used to call things no one could openly do or discuss taboo. But today, however we look at it, it's simply uncomfortable to discuss and not appealing in general conversation. Certainly elimination doesn't get the kind of attention that other life functions (like consumption, production, creation, or locomotion) receive; but maybe it needs to. In practical terms, the failure to eliminate regularly and thoroughly can be an underlying and unidentified cause of illness and dysfunction, not to mention a lot of stress. We're not just talking about poop here, either. We could be talking about an employee, a customer or a policy that is no longer good for us.

Whether we're talking about our bodies, habits, closets, files, computers, clogged drains, or memories that no longer serve us, the more we clean out what isn't necessary, the greater our movement, the healthier and more functional we are, and the better we feel.  Pollution is elimination gone awry and it's not healthy for any of us.

Another perspective about how essential elimination is to our health can be seen in the very act of breathing. Respiration is one-third intake of air, one-third absorption and one-third exhalation: the elimination of the waste product, carbon dioxide. We literally cannot live without eliminating the waste product carbon dioxide that results from our every breath.

Given that good elimination is in most people's best interests, how much more could we celebrate it, teach it, build it into our infrastructure, etc? While it's highly functional that many communities have implemented widespread recycling, what about making elimination a more natural (if not celebrated) element in our everyday thinking and daily conversation?

The faster we eliminate what we don't need or want, the better off we are in almost every area of our lives. As simple as this may sound — it's often the most difficult thing to do. The practical path is to get support from others for letting go and eliminating whatever might be holding us back. When we consider our potential for greater fulfillment by eliminating some of our negative or limiting thoughts and beliefs, elimination may be a more compelling path to success.

As creatures of habit in our families, organizations and communities get attached to their ways, ideas, perceptions, and beliefs, even their junk. Most organizations are challenged on a variety of fronts – including decision-making. When we're challenged to move forward, you can bet an underlying issue is letting go of something; and often that is the illusion of safety, comfort and security — a belief about "the way it is or needs to be."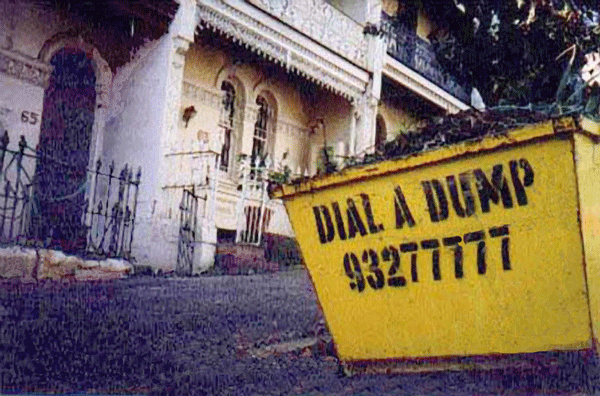 What would YOU be better off letting go of today?  Can you let it go or begin to? How far can you go?  Let's practice this together throughout our lives.